KEEPING PETS HAPPY IN ARIZONA SINCE 1985
HALE PET DOOR SECURITY BARRIERS INCREASE THE SAFETY OF YOUR PETS AND PEOPLE!
Do you want to deter a person from crawling through your pet door into your home? Then a security barrier might be just what you need! Hale Pet Door offers two lines of security barriers. The Standard Security Barrier looks like a dog house outside of your pet door. The Simple Security Barrier is a smaller metal barrier placed in front of the pet door.
Wood Security Barriers
"Hides" the fact that you have a pet door
Provides sun protection for your pet door
Excellent craftsmanship/Custom Build
Contact Us To Learn More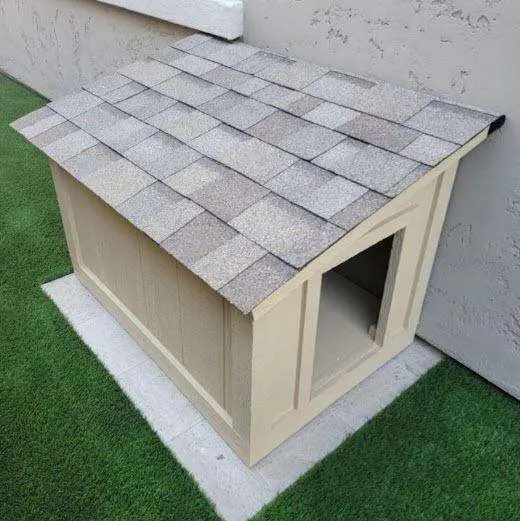 Simple Security Barriers
Sizes
Small (11" x 24 1/2")
For sizes up to Hale Tall Large
Medium (14" x 29 1/2")
For Hale sizes Tall Large Plus and Extra Large Sizes

Large (16" x 35")
For Hale sizes Extra Tall Large, Extra Large Plus, and Giant
Contact Us To Learn More